Drafting Prenuptial Agreement in Thailand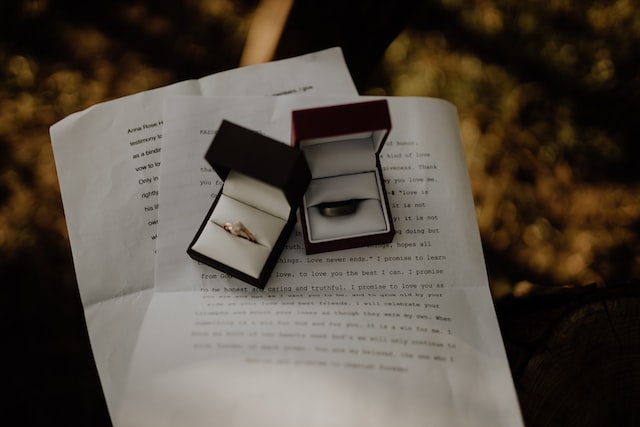 Drafting a prenuptial agreement in Thailand is a good way to protect your assets. It is important to seek guidance from a legal adviser who is familiar with the laws of your home country and Thailand.
A prenuptial agreement is a legally binding contract that stipulates the property and debt of each party. It should be signed by both parties and added to the marriage register.
A Prenuptial Agreement is a Legal Contract
A Prenuptial Agreement is a legal contract signed by a couple before marriage that lists personal property of each party, defines rights and responsibilities regarding management of properties during the marriage and guarantees the ownership and control of individual assets and debts. According to Thai law, this document must be submitted and registered when registering the marriage.
It is a necessary tool for anyone with children from previous marriages or those who want to ensure that their belongings will go to their children instead of their spouse in the event of a separation or divorce. It is also a good way to gauge whether your Thai fiance or fiancee is marrying you for love and not financial gain, as it establishes that any debts and assets acquired prior to the marriage remain in possession of their initial owner.
A Prenuptial Agreement can also reduce conflict in a marriage by setting clear guidelines for asset division and spousal support. This prevents significant disputes and saves couples from lengthy and costly legal battles.
It is a Preventative Measure
Prenuptial Agreements can protect assets and prevent financial ruin in the event of a divorce. They also help to preserve family or inherited wealth. They can also help ensure that debts are assigned to one spouse instead of shared, so that the other spouse is not responsible for them.
However, a prenuptial agreement in Thailand must adhere to the statutory law regarding property and cannot contain provisions that are against public policy or good morals. Similarly, contracts made after marriage regarding property are generally void in Thai law due to clause 1469 of the Civil Code.
This means that a prenuptial agreement is particularly important for couples with significant individual assets or substantial debts. Those with existing businesses or who intend to start a new business may find it particularly advantageous as well. The drafting of a Prenuptial Agreement in Thailand can also help avoid conflicts of laws between the couple and their respective home countries, especially where one partner has assets or property in another country.
It is a Legal Tool
Having a prenuptial agreement can help you maintain your financial independence in the event of a divorce. It can also protect you from inheriting your spouse's debt and negative credit history. A prenuptial agreement is a legal contract between two people prior to marriage. It can be enforceable under Thai law as long as it is not contrary to public order or morals.
In addition to a division of property a prenuptial agreement can also state that some personal assets are not shared in case of a future divorce. This can eliminate disputes about ownership in a possible divorce and save time and money.
A prenuptial agreement can be beneficial to the management of any marital properties in Thailand as it may grant the sole right of management of a jointly owned asset according to Section 1476 of the Civil and Commercial Code. This is particularly useful for foreigners who own land in Thailand. However, such rights must be drafted carefully in accordance with the laws of your country.
It is a Legal Requirement
A prenuptial agreement in Thailand is a legal contract prepared by the spouses in contemplation of marriage. Unlike most countries where a prenup can cover a wide range of details, the Thai Civil Code stipulates that a prenup must strictly focus on personal and common assets that both parties had owned before their marriage. It may also specify the management over certain common property.
It is important for individuals with substantial individual assets to make a prenup to protect them in the event of a divorce. A prenuptial agreement can prevent anticipated disputes by explicitly listing all of the individual property that each party owns.
The agreement can also limit debt liability by assigning credit cards, student loans, or mortgages to one party. This can help avoid the need to hire a divorce lawyer in Thailand, saving both time and money. However, the terms of a prenup must be consistent with the law and good morals. Otherwise, the court will reject it as against public policy.