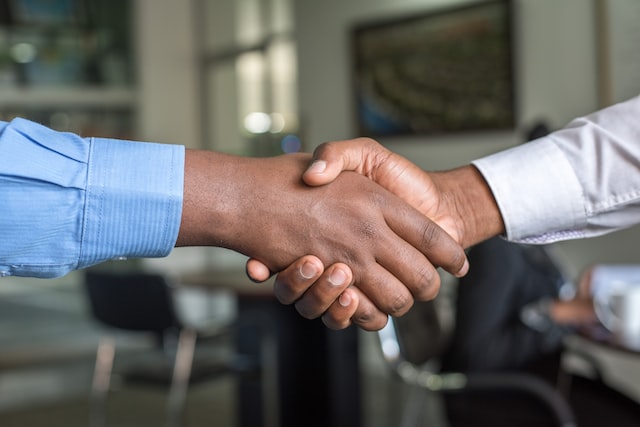 A Work Permit is required for all foreigners who want to work in Thailand. In order to secure a work permit, an employee must first have an initial visa such as a non-immigrant visa and an available employer who will sponsor their application for a Work Permit.
Working without a valid Work Permit is illegal in Thailand and may result in imprisonment or fines. Visa Supply can help navigate the complex Thai Work Permit process and expedite processing times.
What is a Work Permit?
A work permit in Thailand is a type of visa that allows foreigners to be employed by Thai companies. It is usually linked to the non-immigrant visa that a person holds and must be renewed before it expires. A company that wants to hire a foreigner must be incorporated in Thailand and must meet certain capital requirements. It must also submit various documents such as the company's registration certificate, list of shareholders, and VAT certificate, as well as photocopies of personal documents like a passport.
It is illegal for a person to work without a work permit in Thailand and doing so may lead to fines or even deportation out of the country. Once the work permit has been approved, it will be issued in the form of a thin booklet that the foreigner must carry with them at all times.
Who Needs a Work Permit?
Anyone looking to work in Thailand must first hold the correct type of visa and obtain a valid work permit. In general, the Non-immigrant B Visa allows foreigners to set up or conduct business in Thailand, while the Non-immigrant M Visa offers film producers or journalists a way to work in the country for one year periods.
Foreign workers who are not allowed to work without a valid permit face fines and even deportation from the country. As such, it is essential that the job description stated on the work permit matches your actual occupation in Thailand.
A foreigner's employer must also prepare a number of official documents to support the application for a work permit, including the company's registration, list of shareholders, and VAT certificate.
How Do I Apply for a Work Permit?
Foreigners need to apply for a work permit before their Non-Immigrant B Business Visa expires or before they start working in Thailand. Both the employer and employee must submit the necessary documents to support the application.
Typically, the employer must provide copies of their company's registration certificate, list of shareholders and VAT certificate. They must also present educational certificates and passport-sized photos of the employee. Family members of the employee will need to present their marriage certificate, their Thai ID card and household registration certificate.
It takes around seven days for the ministry to process the work permit. It is important that the visa and work permit remain valid until the process is completed. Our firm can handle the process and help ensure that all required documentation is submitted.
How Long Does a Work Permit Last?
A work permit in Thailand is valid for one year. It can be renewed once that time period has passed, provided both the company and foreign employee meet requirements.
In order to get a work permit, the company must be legally registered in Thailand and have at least 2 million baht of capital or 1 million baht if the company is married to a Thai national. The business must also have four full-time Thai employees for every foreign employee.
Employees will need to present a variety of documents including a passport with signed copies of all pages, non-immigrant visa, departure card, university or college degrees with transcripts, three passport-sized photos and a marriage certificate (if married to a Thai national). Our team is experienced in working with the labor department on immigration matters and can assist with work permit applications.
Can I Get a Work Permit for a Part-Time Job?
It's possible to get a work permit for part-time employment in Thailand so long as the role falls within one of the approved categories. However, the work permit only applies to employment with the company for which it was applied and will not cover jobs in other companies.
The work permit application process can take up to seven days in Bangkok and longer in other regions. However, the Board of Investment (BOI) offers a One Stop Service Center that speeds up this process to just three hours.
Once a work permit is received it must be kept with the foreign worker at all times. It also must be presented to officials when requested. Those who fail to comply with these requirements could face penalties.