Buying Property in Thailand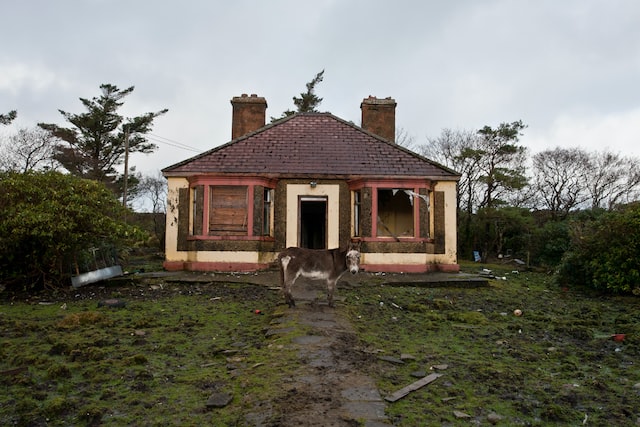 Thailand is one of the most popular destinations for foreign property buyers. Many people are drawn to the country's beaches, villas and affordable luxury.
However, there are some things to keep in mind when buying property in Thailand. This article will discuss a few of the important aspects of purchasing property in Thailand.
Location
The 'Land of 10,000 Smiles' attracts billions in tourist dollars each year but affordable property investments can be difficult. In addition, the Thai economy can ebb and flow making for volatile real estate prices.
Despite these challenges, there are still a number of attractive reasons to buy property in Thailand. Foreigners can purchase condos without having to pay property taxes but they do have to pay an annual management fee.
Single house properties in Thailand typically have 2 floors and feature 2 to 3 bedrooms, a kitchen, a living room, and a garden. In addition, townhouses – a row of houses joined together by shared walls – are also available for those seeking more space. Whatever type of property you are looking for, it is essential to carry out due diligence to ensure that your investment will be a good one. This involves performing background checks on the developer and ensuring that your future heirs will be able to legally inherit the property.
Type of Property
The Thailand real estate market offers a range of property types for purchase by non-citizens. It's important to understand what each type has to offer in terms of location, value and stipulations that come with ownership.
While foreigners cannot directly own land in the country, they can buy condominium units and houses with a long term lease (often 30 years but renewable). It is also possible to circumvent the rules by purchasing a Thai registered company that owns the land.
Bangkok is one of the most popular choices for foreigners looking to purchase property in Thailand. The city is known for its East-meets-West balance, where you can wonder through ancient temples and palaces by day, then enjoy the lively entertainment scene at night.
Financing
Purchasing property in Thailand can be complex due to different laws and regulations. It's important that you work with a qualified real estate lawyer, which will help you avoid costly mistakes and potential long-term financial pitfalls.
Many foreign buyers choose to use a mortgage in their country of origin to purchase property in Thailand. This is a viable option, particularly for those who already own a property in their home country and have proof of income from that property.
There are some local banks that provide mortgages for foreigners, such as MBK Guarantee and UOB. However, these are limited and have restrictive terms. These banks will only offer you a mortgage if you have a work permit and credit history in Thailand. Alternatively, you can apply as a guarantor for your spouse's mortgage at a Thai Bank. However, this means you don't have legal ownership of the property! Rather, it is registered in their name.
Contracts
It's essential that any property purchase in Thailand is made with the help of a professional real estate agent. This will save you time and money. They will have first hand recommendations and understand the local market.
Buying directly from the developer is normally more expensive than buying on the resale market. However, you'll get a quality property with peace of mind.
If you are purchasing a condominium make sure that the building is registered as a condo and not as an apartment. This is important as a Condominium has to have certain rules and regulations that must be followed.
Foreigners can only own buildings that are built on a land lease in Thailand. Buying land is not allowed. Instead, it is recommended that the property be purchased through a Thai company. This way the foreign investor is not a party to the actual sale and can pass on the property to their heirs. However, the company route is more expensive and requires the buyer to maintain proper accounting and filings.